Services List
Software Re-Engineering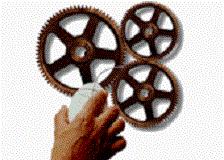 Are you facing any problem in your software system? We're here for you 24/7. Has everyone failed to give you a solution to your problem? Why don't you knock us once? We'll get back to you in the shortest possible time.
What it is?
The software re-engineering can be explained as "the examination and alteration of a system to reconstitute it in a new form". Less formally, reengineering is the modification of a software system that takes place after it has been reverse engineered, generally to add new functionality, or to correct errors.
This entire process is often erroneously referred to as reverse engineering; however, it is more accurate to say that reverse engineering is the initial examination of the system, and reengineering is the subsequent modification.
How?
Hope you've already got the idea from the definition of the software re-engineering. If you have an existing software system that you want to re-evaluate using existing codes, simply knock us for free consultancy instantly.
Yes we're the best on re-engineering, and we can challenge any complicated codes in the re-engineering process to get the desired output in the timeline.
Our highly experienced support with a low cost is always open for you.